Tailgating With An Altitude
Representing the Mile High city
We are all about having fun with Denver fans and opposing fans alike!
How we do
Tailgating should be all about fun and community. All too often, they are private events. Not with us, and here's what we do.
Good Food
We love cooking and damn sure love eating it. Burgers and dogs are great, but we like to step it up.
Good booze
From beers to shots, we don't play around. We do play responsibly , however.
Good fun
Beer pong, cornhole, shot skis and flip cup. There's never a lack of things to do.
Good friends
What good is tailgating without friends? This is no clique, there's always room for one more.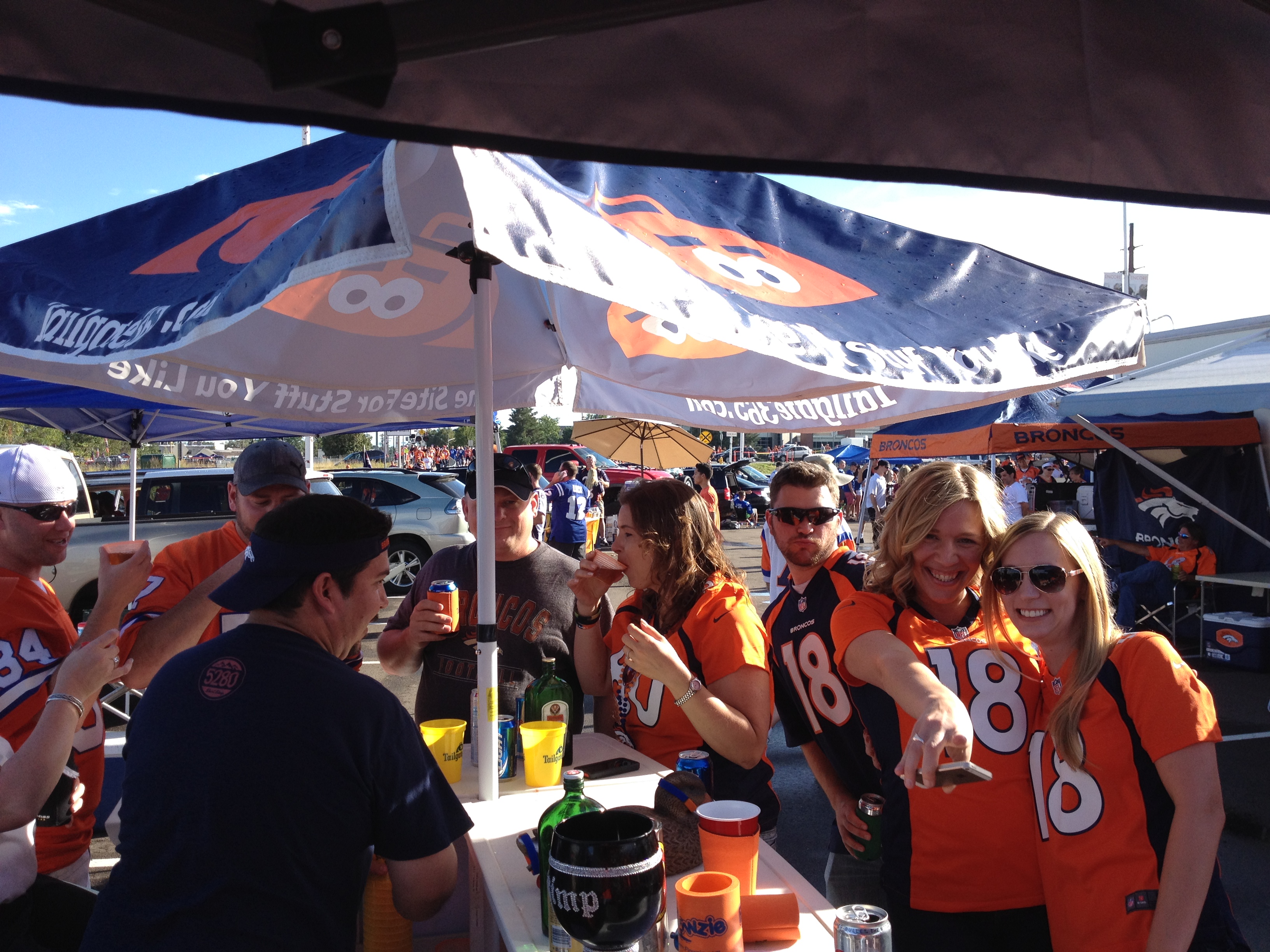 The Latest

by Mike
/
December 19, 2017
Kansas City Chiefs @ Denver Broncos Tailgate – 12/31/2017

by Mike
/
November 16, 2017
Cincinnati Bengals @ Denver Broncos Tailgate – 11/19/2017

by Mike
/
November 7, 2017
New England Patriots @ Denver Broncos Tailgate – 11/12/2017